I was provided 3 Mama Mio products to review. These products included:
--Tummy Rub Butter
--Tummy Rub Oil
--Goodbye Stretch Marks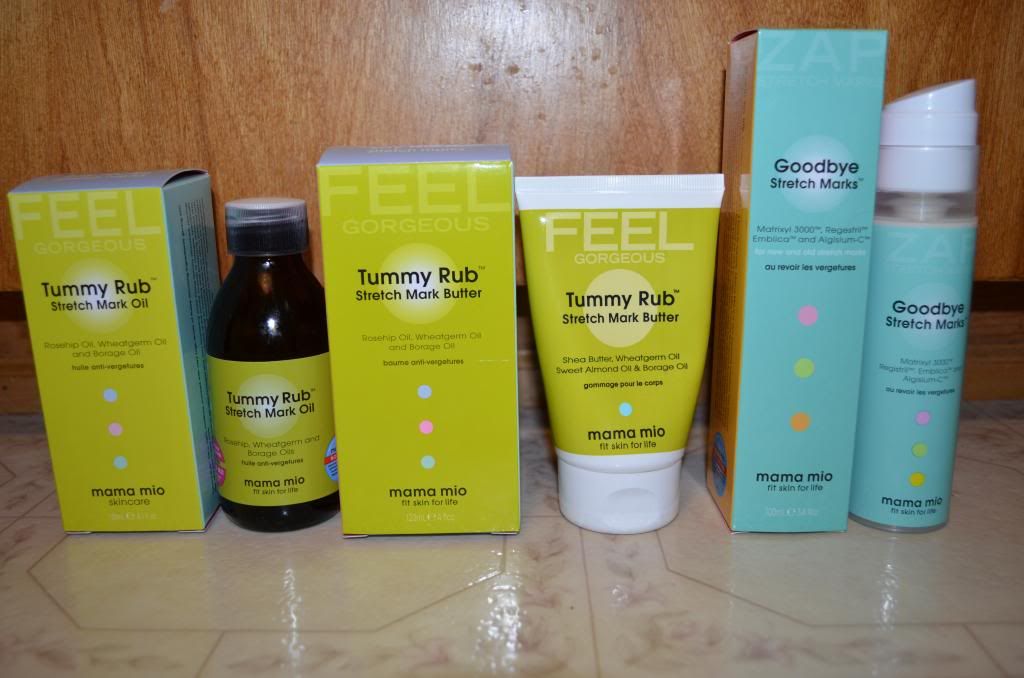 I used the tummy rub butter and oil twice a day for approximately 2 months before stopping it. At the same time I used the goodbye stretch marks three times a day for approximately 3 months. After the 3 months was up - I started using the goodbye stretch marks once or twice a day. I am still currently using it that way!

I am amazed with the results. As you can see - my stretch marks have faded considerably. I never expected my stretch marks to go away but they have faded a lot. I am very happy with the results.
Watch my review video
here
Visit Mama Mio
here
I was provided the tummy butter, oil and goodbye stretch marks to review. All opinions are 100% my own!